ABOUT DELTA GAS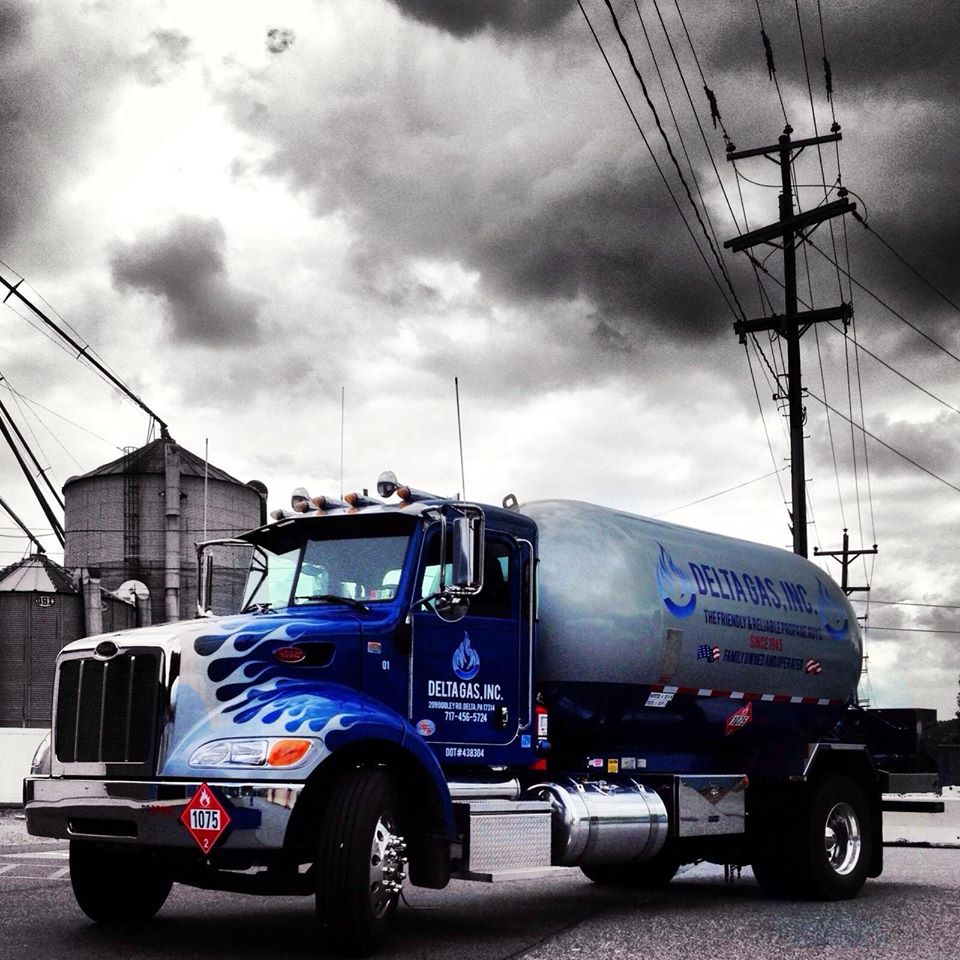 A new branding study by the Propane Education & Research Council (PERC) suggests propane stands apart from its energy competitors by building an emotional connection with customers. "These are small, local businesses — mom-and-pops — and there's an American image that's really powerful," said Kip Creel, founder of market research firm StandPoint who helped develop the study, for LPGas Magazine.

At Delta Gas, Inc., we couldn't agree more.

We believe our customers rely on propane services because they associate propane with a local, hardworking business they can count on and grow with for life.
We trace our humble beginnings back to 1945 when Latimer M. Jones first opened the appliance store. 73 plus years later, we are serving that same small community and beyond with time-honored, family values we've never lost focus on: service, value and trust.

Though our customer base has grown, Delta Gas, Inc. is still that local, hometown company our customers trust for safe, reliable, clean and low-cost propane. Whether our customers are grilling outside in summer or heating their homes during winter, they know they can count on us to increase their family's comfort, reduce energy costs, and power their homes and businesses safely.
---
The History of Delta Gas, Inc.

The Delta Appliance Store was opened in 1945 by Latimer M. Jones along with partner, Luther Heaps. They sold everything the house would need from small appliances such as toasters, mixers, etc., and large appliances such as stoves, refrigerators, washers and dryers. They serviced everything they sold. Luther moved on to insurance sales and left the appliance business. Latimer then added television and antennas, both sold, installed and serviced. Zenith TVs and Maytag Appliances were the brands they sold.

In 1955, after Latimer's son served in Korea in the United States (US) Army, William D. Jones, entered into business with his Father and eventually became sole proprietor.

The supervisor at the Electric Company expressed his concern about our company selling so many electric appliances because it was overloading the electric lines.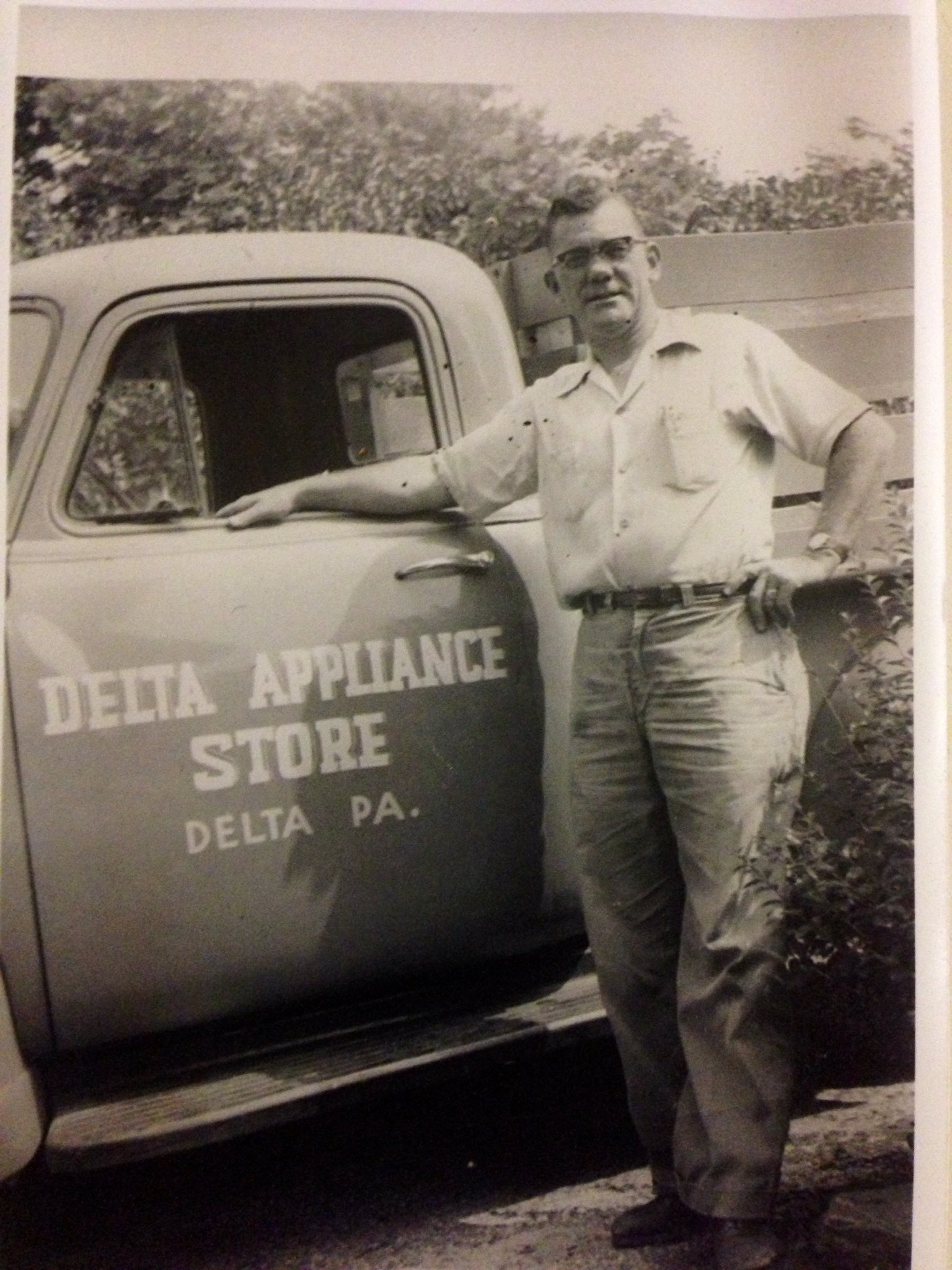 That gave them the idea to start to sell gas appliances which started with 100 pound cylinders (tanks). They would take a truck of tanks to Ephrata, PA each week to be refilled. Cooking with propane became very popular and they had to invest in a bobtail truck to refill the tanks. This truck was refilled weekly in Ephrata. They refilled and stored their cylinders in a storage building behind the appliance store.

Eventually bigger tanks came available for heating/hot water/cooking so they bought 100 gallon tanks and that started bulk delivery of propane which was in the mid 1960 era.

In the early 1970's, Latimer and Bill Jones purchased property at the current location on Dooley Road in Delta and installed a 30,000 gallon propane storage tank. This is when the business really took off. In 1978, Terry (Cho) (third generation) started working with his Grandfather and Father delivering propane and servicing appliances to a non-stop growing customer base. Also in the 1970's, Mrs. Joan Jones, Bill's wife, joined Delta Gas and managed the office and eventually took over as President of the Incorporation upon Bill's retirement.

In the early 1990's, we added a second 30,000 gallon storage and tank and purchased a computer system to maximize our deliveries. In the early 2000's we got out of the appliance sales and focused all our attention to propane sales and service. We have heaters, fireplaces and grills in our showroom. Our customer base grew again and by 2008-2009 we put on board computers in our trucks. Our fleet of trucks has grown a bit to say the least. We have went from 1 bobtail to 5 bobtails and 3 service/installation trucks and from 1-2 employees to 8 with approximately 3800 customers in Southern York County in PA and Harford County, MD.

Today...

In 2007, my son (fourth generation), Mr. Gavin Jones, came to work for the company after he got out of the US Navy. He will be graduating from Heating, Ventilation and Air Conditioning (HVAC) School in August 2014 and Delta Gas, Inc. will be offering that service as well for service and installation.

One thing that hasn't changed is what Latimer and Bill Jones instilled in me and that is to offer quality service and fair and honest prices.

Thank you to all our loyal customers and employees of Delta Gas, Inc for making Delta Gas what it is today. We look forward to serving your propane and heating and air conditioning needs in the future.

Cho Jones
Delta Gas, Inc.