AG GAS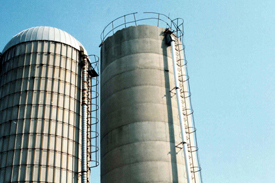 Delta Gas, Inc. can offer your farm or nursery competitive, affordable propane prices and 24/7 emergency service.

Delta Gas, Inc. offers fair propane prices consistently. But we don't just deliver propane. We will professionally analyze your energy needs and recommend cost and efficiency measures to save your business money. We provide various pricing options and the option is yours.
As farmers seek more environmentally friendly production methods propane is the clear choice to achieve responsible results.

• Weed Control
• Propane-fueled flame and steam are proving to be effective methods for weed control.
• Insect Control
• Sanitation
• Space/Water Heating (Tankless water heaters can be up to 30 percent more energy efficient than conventional tank water heaters. )
• Frost Protection
• Poultry and Pig Brooding
• Waste Management
At Delta Gas, Inc., we are more than just your lp gas supplier. We are your energy experts for all your agricultural energy needs.
Call us Toll Free:
(800) 456-5724
and find out MORE!